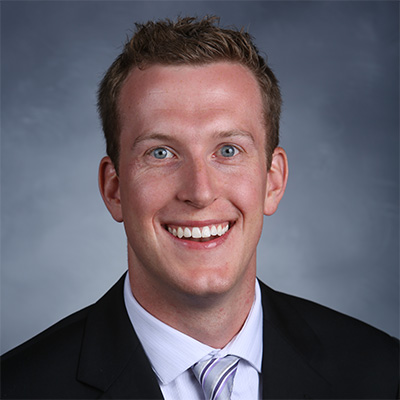 Dr. Berger
Dr. Berger was raised in Worthington, MN. He attended and graduated from St. Olaf College with a Bachelor of Arts degree in Biology. Following college, he spent three years working as a chemist for a metro area pharmaceutical company. After realizing he needed more of a social component in a long-term career, Dr. Berger returned to school at the University of Minnesota where he obtained his Doctor of Dental Surgery degree.
Dr. Berger has enjoyed serving the Red Wing area since 2018, focusing on most general dental procedures including restorative dentistry, crown and bridge placement, oral surgery, and endodontics/root canal treatments. He has also been active at the Red Wing C.A.R.E. Clinic providing dental services to those in need.
Dr. Berger understands the importance of continuing education and strives to provide the highest quality of care to his patients by incorporating the latest advancements in dental treatment. He also stays active in the dental profession through his memberships in the American Dental Association, Minnesota Dental Association and Academy of General Dentistry.
Dr. Berger is married to his wife, Danielle, who grew up in Hastings. They, along with their son Noah and lively golden retriever Layla, are taking in all that Southeast MN has to offer. Dr. Berger is a big MN sports fan, enjoys playing golf, hockey and spending time outdoors.